Cambridge Festival 2022
The 2022 Cambridge Festival events took place on Saturday 9th April, from 13:30 - 17:30.  Recordings of the lectures will be uploaded shortly.
Activities are also available as part of our "Make-and-do at Home" collection.
Time
Details
13:30-14:15



Opening Lecture: Prof. Mete Atatüre

14:30-15:15



Science Show from SciAnsell: Vacuum bazookas and custard fireballs - 
A journey through gases and vacuums.

15:30-16:15
 



Logan Dandridge: Artist's film screening and Q&A

16:30-17:15



3 Minute Wonder: East Anglia Heat

13:30-17:30
 

Planetarium and Space Table

13:30-17:30
 

Illuminating Dementia

13:30-17:30
 

The Search for ME Biomarkers - Communicating Science through Music

13:30-17:30

Isaac Physics Workshop

13:30-17:30

Hands-on Physics
Four of our researchers have produced short videos introducing their work, see the videos here.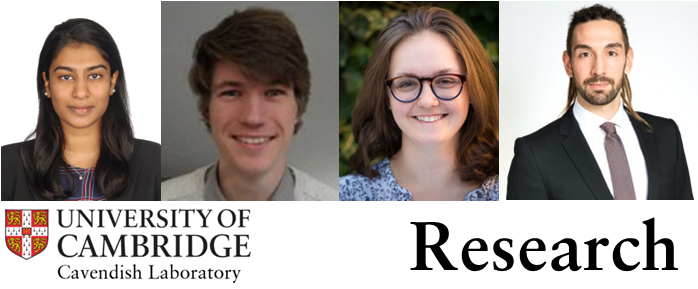 Alongside our entry into last year's Festival Zine, we have adapted some of our previous make-and-do activities to use common household items.